Ashton Consulting Engineers

Structural Engineering - Residential
George Voyias of Ashton Consulting Engineers has designed a wide range of residential projects including hotels, student accommodation buildings, as well as flats and domestic properties. Below are some recent examples.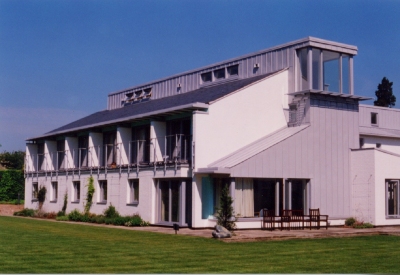 West Court,
Clare Hall, Cambridge
New accommodation buildings were provided for visiting fellows and study bedrooms for students of Clare Hall, a graduate college of Cambridge University. The layout created a new quad against a large house designed by Erskine in the 1960s.
The structure consists of steel and timber roof trusses, timber rafters, as well as pre-cast hollow-core floor slabs, supported on load-bearing masonry built on trench-fill, in-situ concrete foundations. The project was awarded a Civic Trust Award in 2003.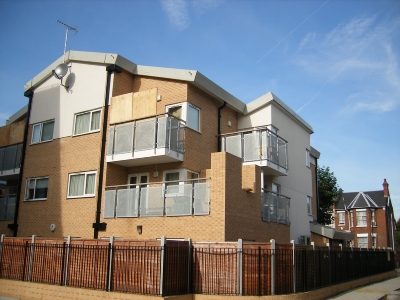 Portland Avenue Flats,
Stamford Hill, London
This is a three storey block of 9 prestigious flats procured as a design and build scheme. The challenge was achieving a cost-effective structural solution with the constraints of projecting balconies, low roofs, contaminated ground and areas of 4.5m deep made ground.
The building has timber roof trusses, load-bearing masonry, with precast concrete floors and isolated steelwork. The foundations are a combination of trench-fill footings generally with an area of reinforced concrete ground beams on mass concrete pad bases. The construction cost was just over £1 million.