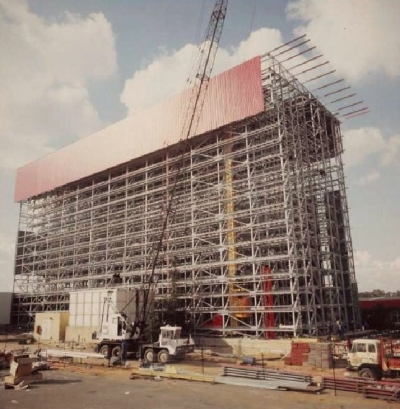 Toyota High Bay Warehouse,
Johannesburg, South Africa
At the time of completion in 1992 this was the tallest high-bay rack-clad warehouse in the southern hemisphere extending to a height of over 30 metres. This type of structure is one in which the racking provides the lateral stability of the whole building.
The building is used by Toyota to store car parts in bays serviced by three semi-automated vertical travelling cranes.
Below the warehouse is a large reservoir that provided fire fighting water for the sprinkler system.