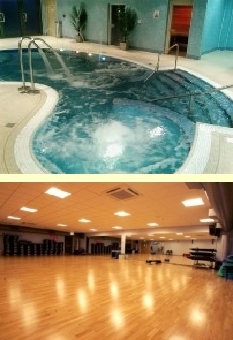 Clacton Leisure Centre, Clacton
The leisure centre was extended and altered in 2007 to include a new health spa, dance studio, spinning room with improved changing facilities.
This challenging project was designed and built under a very tight programme. The new two-storey spa building has a new spa including a bathing pool and a variety of wet rooms. It has a steel frame supporting composite concrete floor slabs and mass concrete pad bases with reinforced concrete tie beams against the original buildings.
The new dance room was created with the construction of a new mezzanine floor in an existing gym hall. The new floor has composite steel beams with concrete slabs to allow a large internal space below with just four internal columns near the perimeter. The floor slab was designed to limit the deflection and frequency of vibration for use a dance floor.