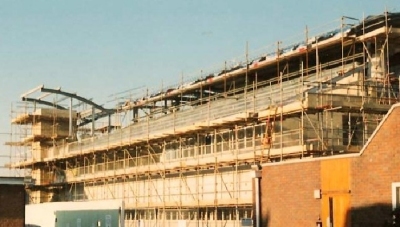 I&S Laboratory,
Babraham Institute, Cambridge
This state-of-the art laboratory building was built as part of a £14million redevelopment project of the research institute. The four storey building has a concrete frame with shear walls to provide a very stiff building to suit the sensitive laboratory equipment.
The building was designed to give considerable flexibility in the use of the space to allow for future research demands while aiming to achieving low life-cycle costs. The entire third floor has specialist plant and equipment to service the laboratories.